While the flexibility of WordPress typically allows you to include whatever kind of content and media you need on your site, there are those times when you might need to embed a document directly—a Word document, a PDF, a PowerPoint presentation, etc. This tutorial will show you how to easily embed a document into a WordPress post or page.
We'll start by installing the Embed Any Document plugin. If you have already installed the plugin, scroll down for the second part of this tutorial, How To Embed a Document into a WordPress Post.
Part 1: How to Install 'Embed Any Document' Plugin for WordPress
Please see the plugin disclaimer below.
1. From your WordPress dashboard, scroll down to Plugins, and choose Add New.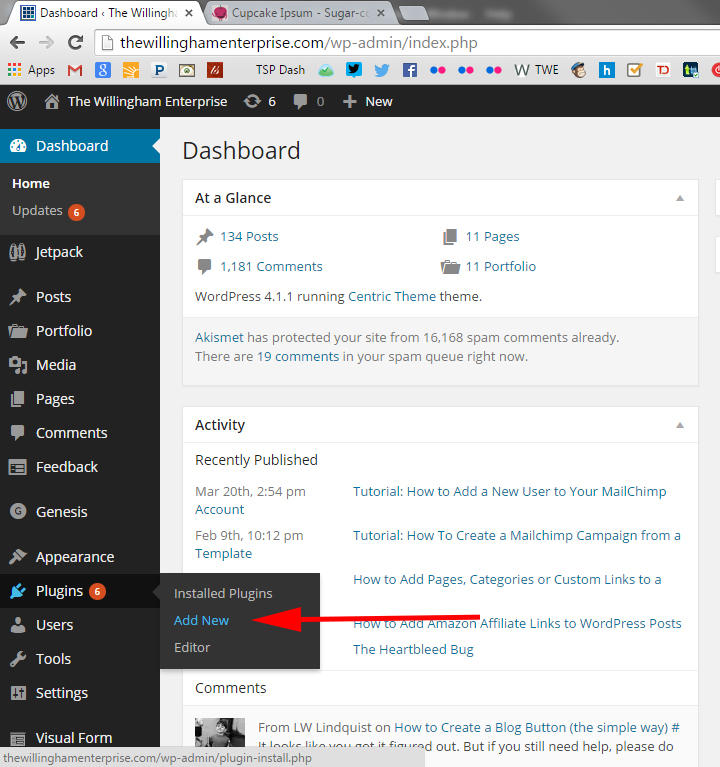 2. In the upper right corner of the Add New Plugin screen, enter Embed Any Document and hit the Enter key to search.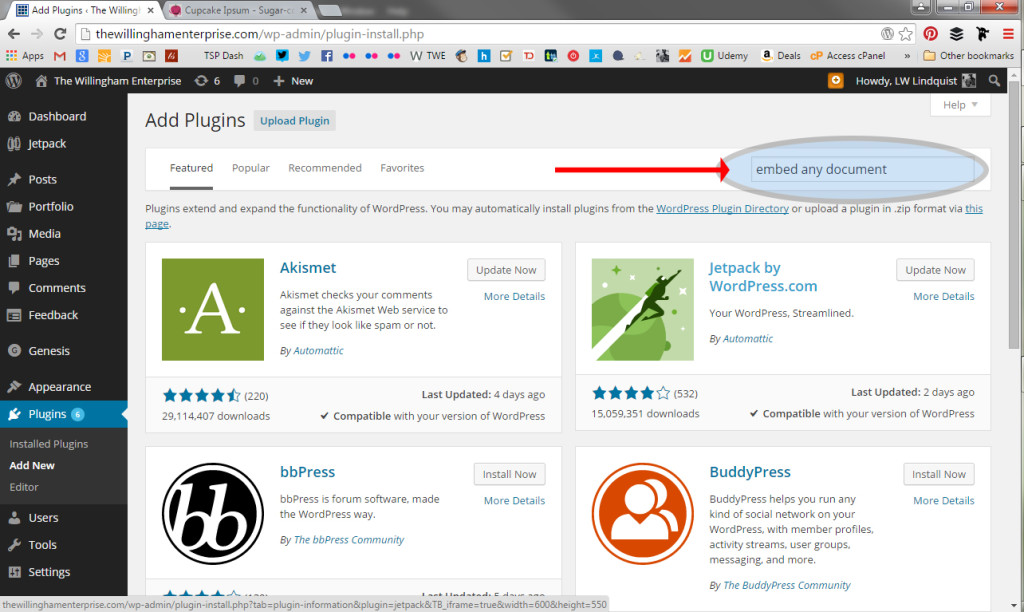 3. Embed Any Document should appear at the top of your results. If not, check your spelling and make sure you searched for the correct plugin. Click  on Install Now.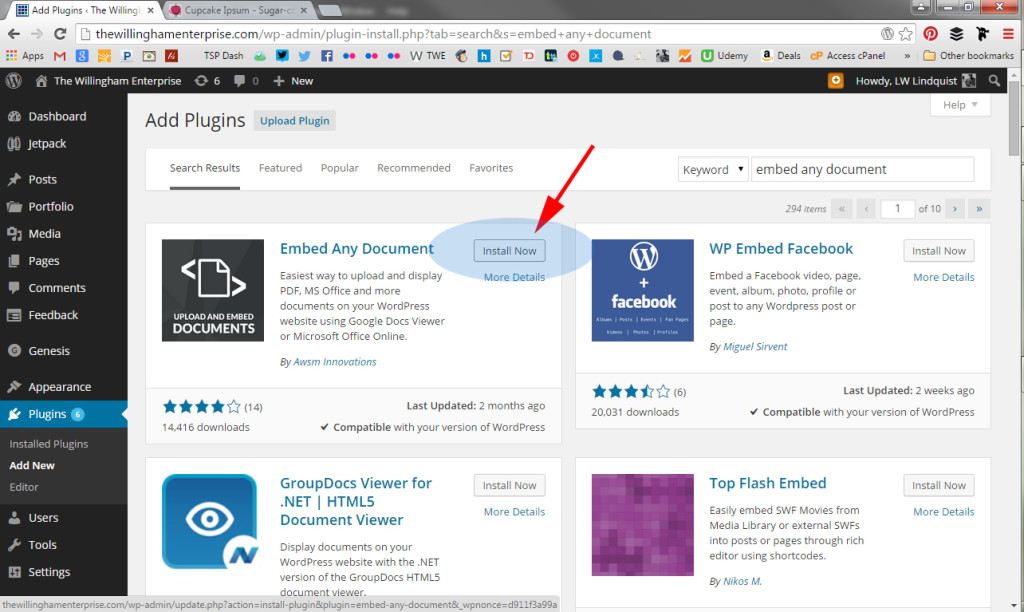 4. Once installed, click Activate Plugin.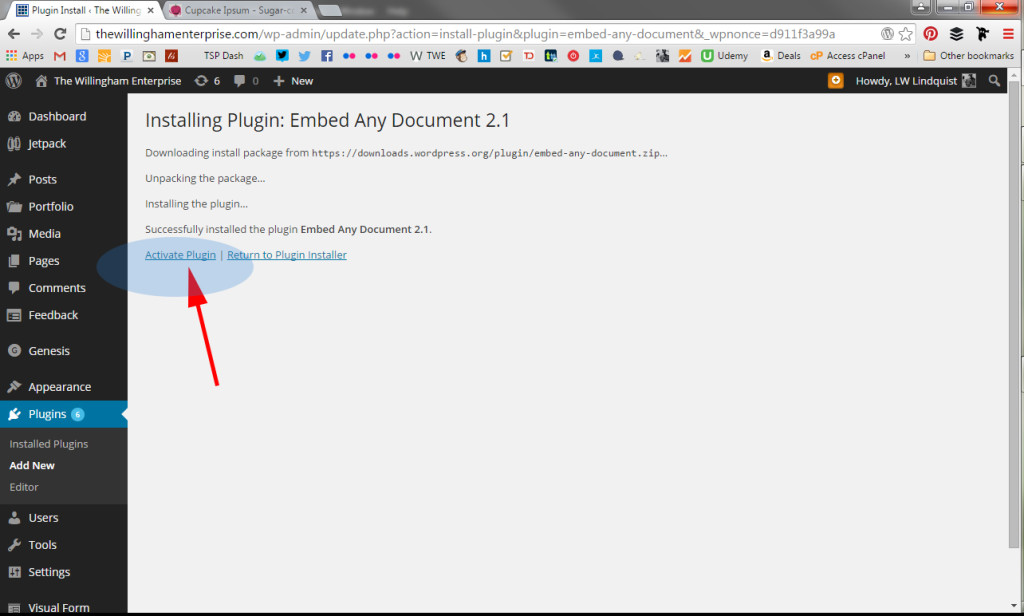 5. Embed Any Document should now be activated and appear in your list of plugins.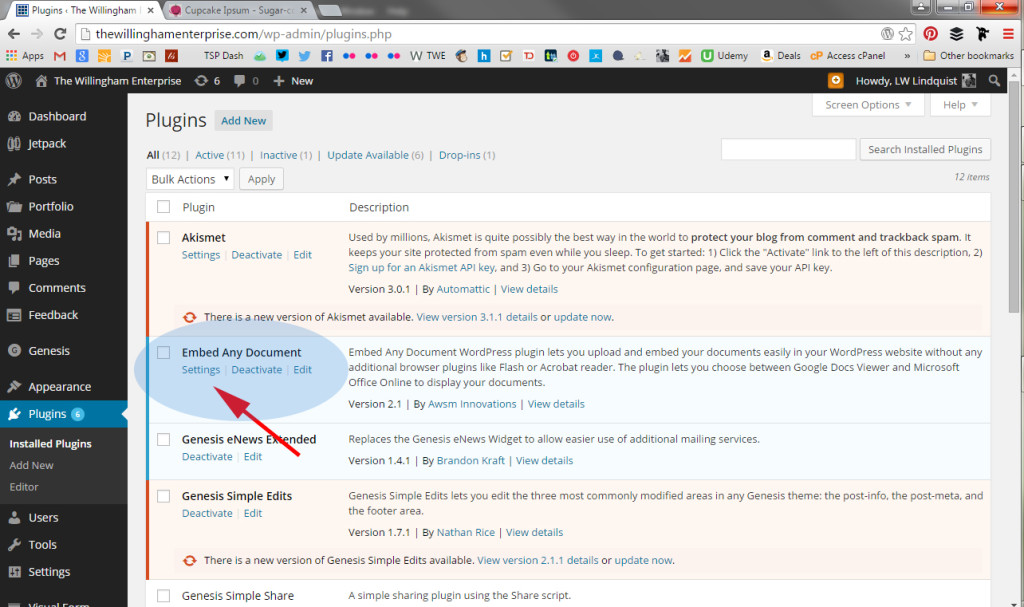 Part 2: How To Embed a Document into a WordPress Post
1. From the WordPress dashboard, scroll down to Posts and click  Add New.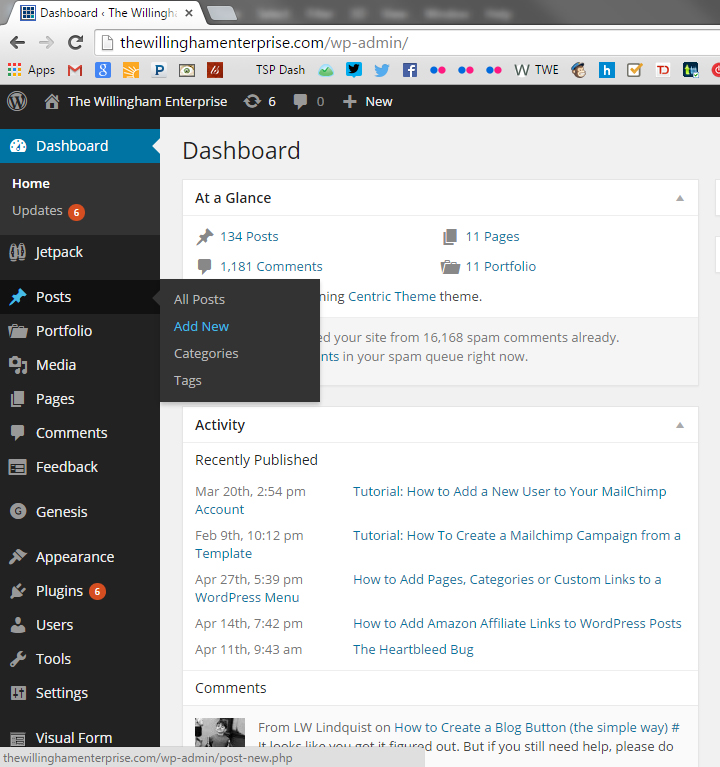 2. Enter your new post title and your post content. Our content is courtesy the sweet folks (at least we hope they are) at Cupcake Ipsum. Where you want the document to appear, click on Add Document.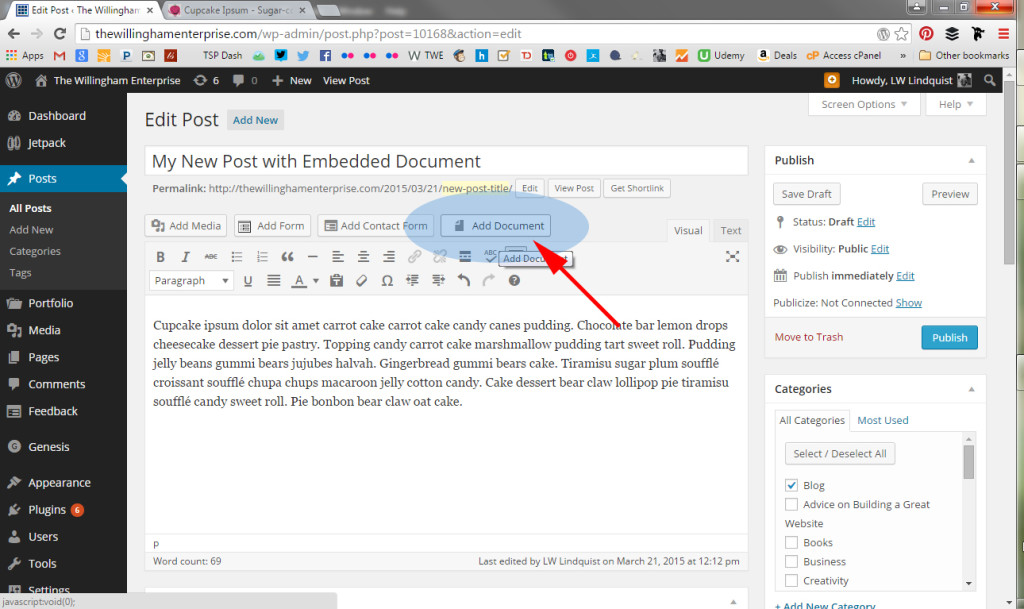 3. From the Add Document screen, choose your document source. We'll demonstrate adding a document from your computer, but you can also add from other sources as shown.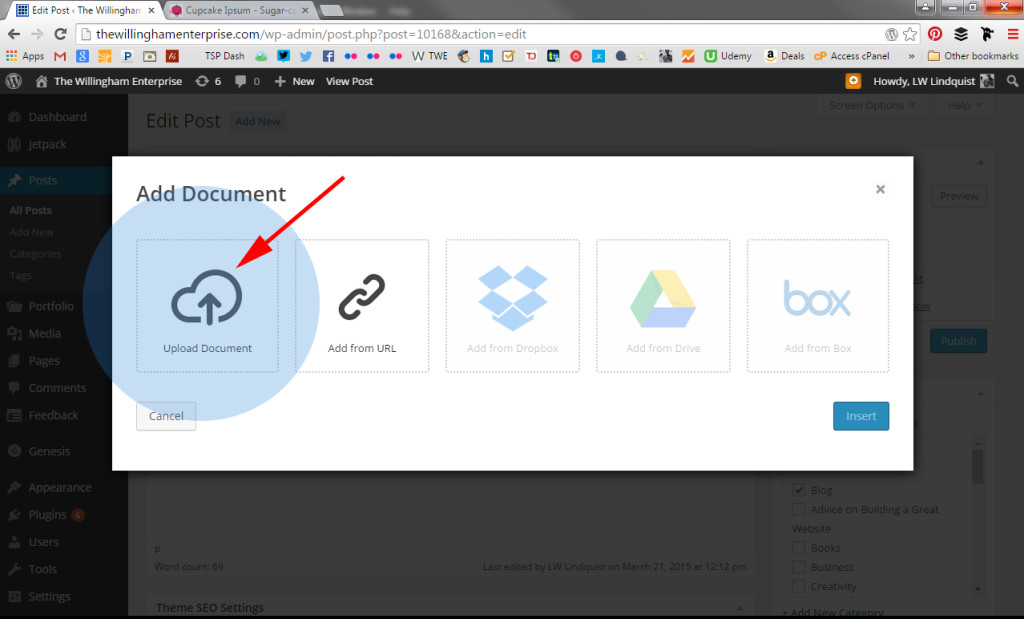 4. Select the document to embed. You can click on Select Files to browse folders on your computer, or you can drag a file from a folder or your desktop to the upload screen.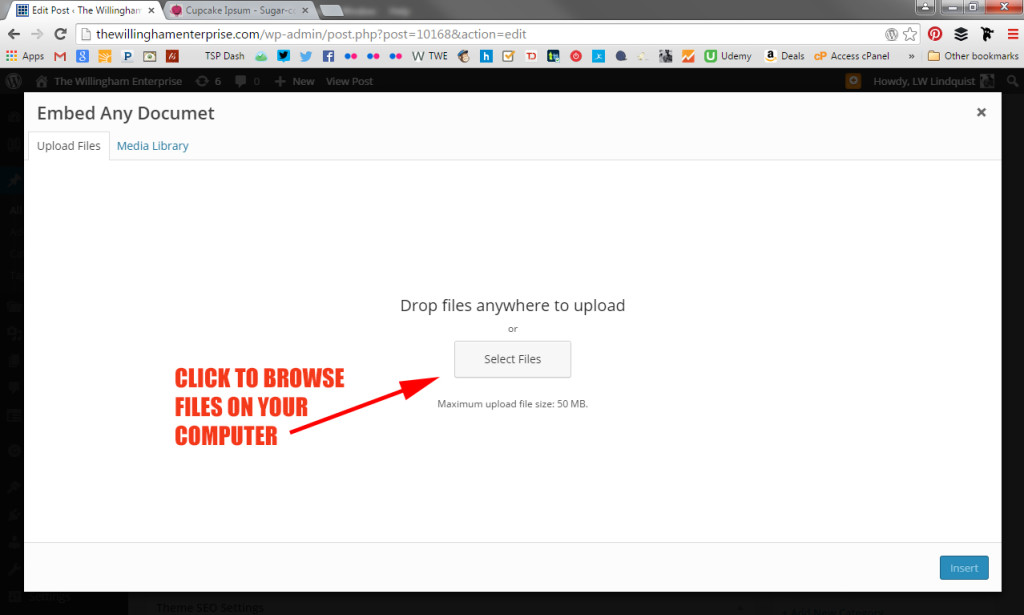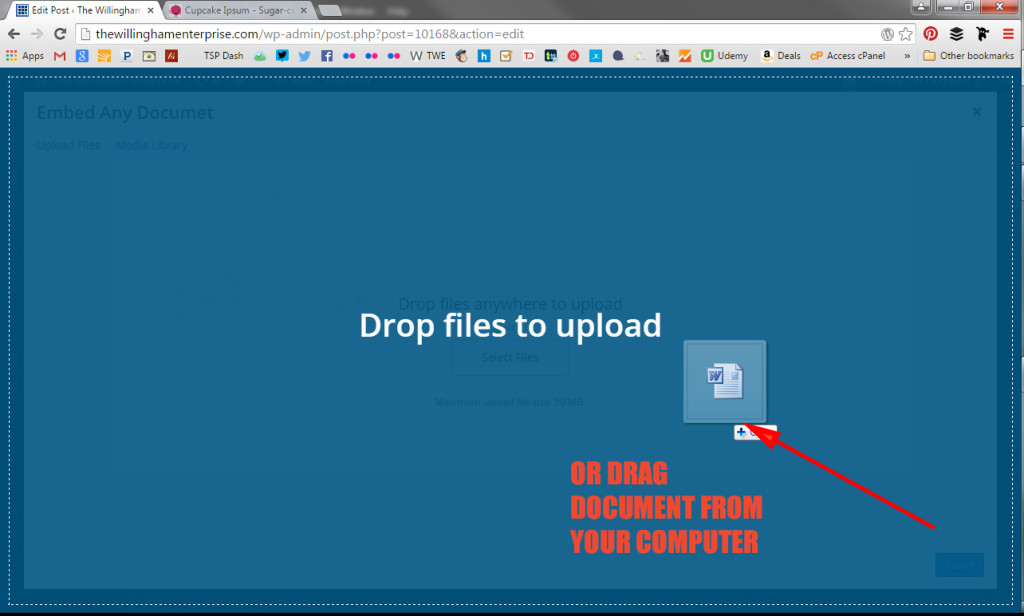 5. From the attachment screen, click on the document you want to embed, then click Insert in the lower right.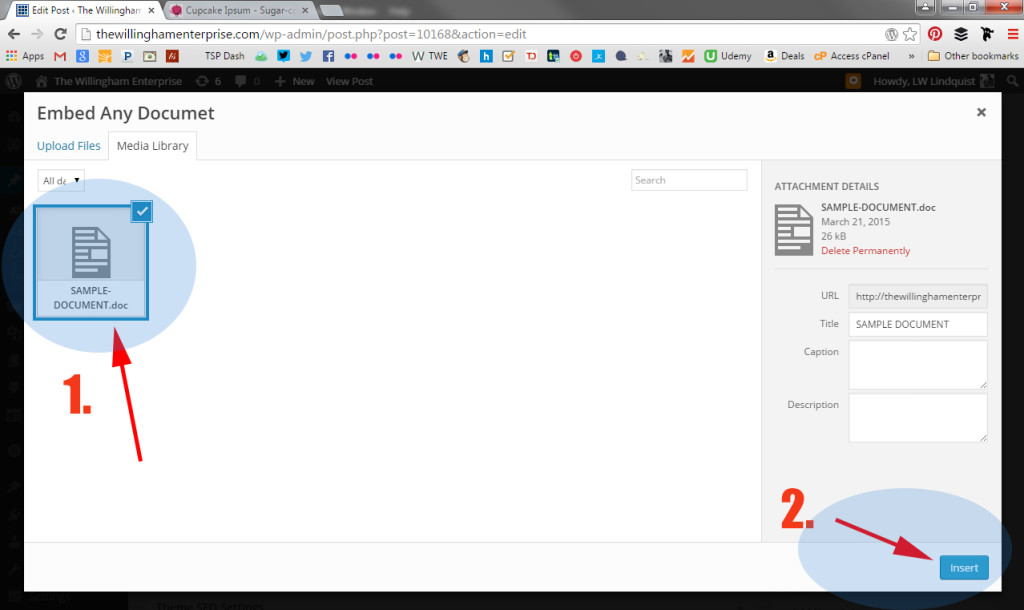 6. Confirm the document settings and choose the viewer you prefer to use.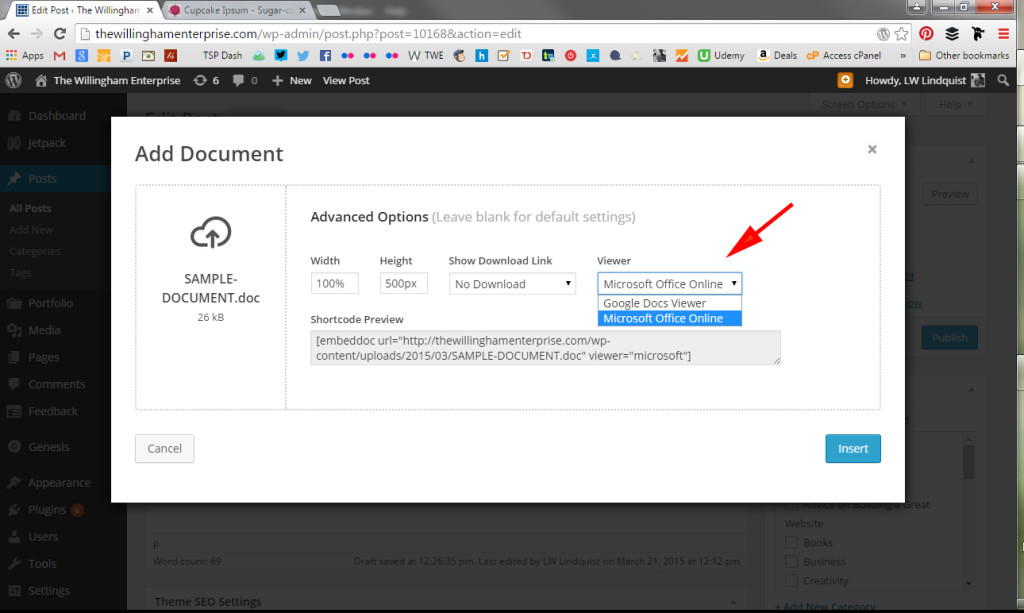 7. You can see the document embed code in your post. Be careful not to accidentally delete or modify it. When you have finished editing your post and click Publish.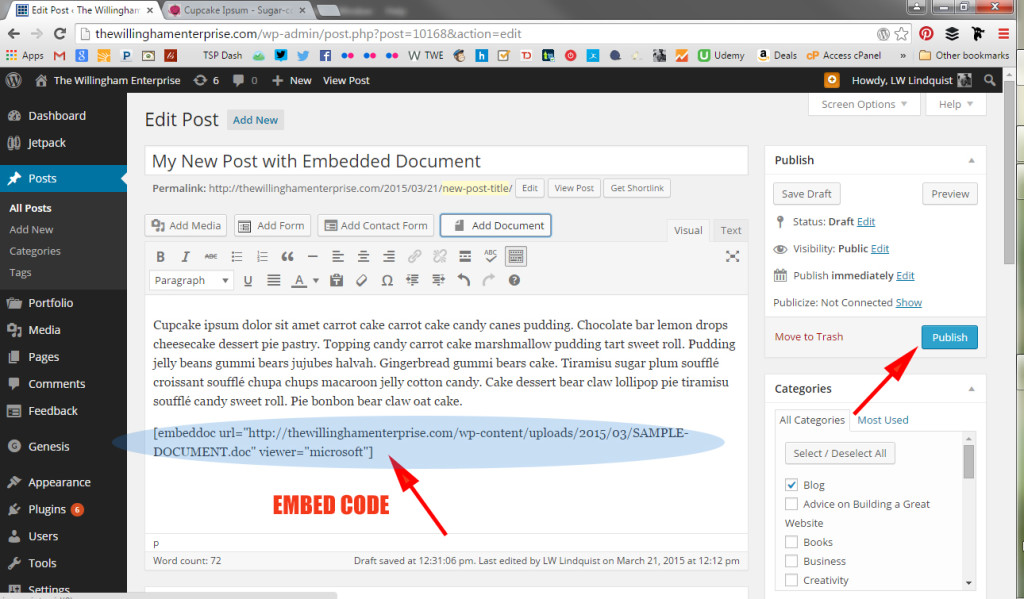 8. Here's how your embedded document will appear:
[embeddoc url="http://thewillinghamenterprise.com/wp-content/uploads/2015/03/SAMPLE-DOCUMENT.doc" viewer="microsoft"]
Plugin Disclaimer
Please note I am not the developer of this plugin. For specific questions related to its use or function, please contact the developers directly. As with any plugin I mention on this site, while I only recommend plugins I have used successfully, I cannot be held responsible for its use, function, or malfunction or any damage or loss you might suffer as a result.
As with the installation of any plugin on your WordPress site, be sure to have a current backup before you begin and keep in mind that some plugins will conflict with one another. Always keep your WordPress, theme and plugin installations up to date.