If you're like me, you don't like to give out your account user information and passwords, even when the person who needs them is trying to access your account to help you. Fortunately, many online services like WordPress and MailChimp allow you to add users to your account, instead of giving them your own access credentials. And you can set those users up with only certain privileges and reduce their privileges or delete them from your account altogether when they no longer need access.
How to Add a New User to Your MailChimp Account
To add a new user to your MailChimp account, follow these steps:
1. Log in to your MailChimp account.
2. Hold your mouse over your account name in the upper right corner and choose Account from the drop-down menu that appears.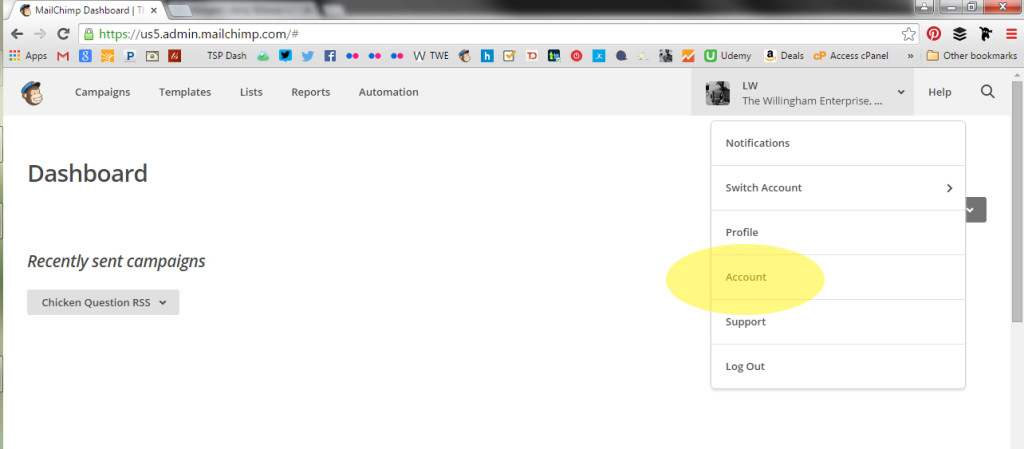 3. Once the dashboard appears, hold your mouse over Account Settings and then click Account users.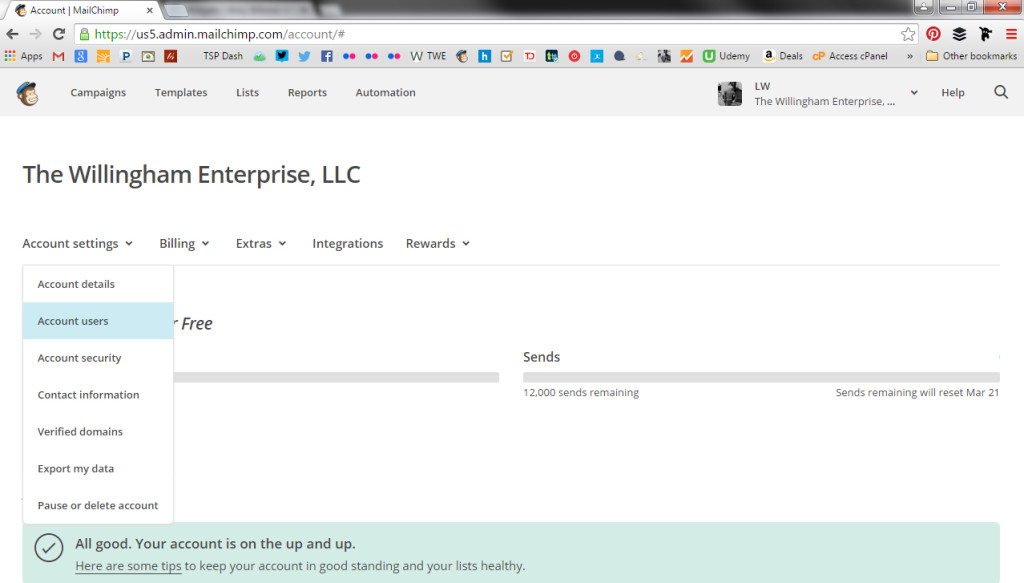 4. Click the Invite a User button which will appear on the right hand side of the Account Users screen.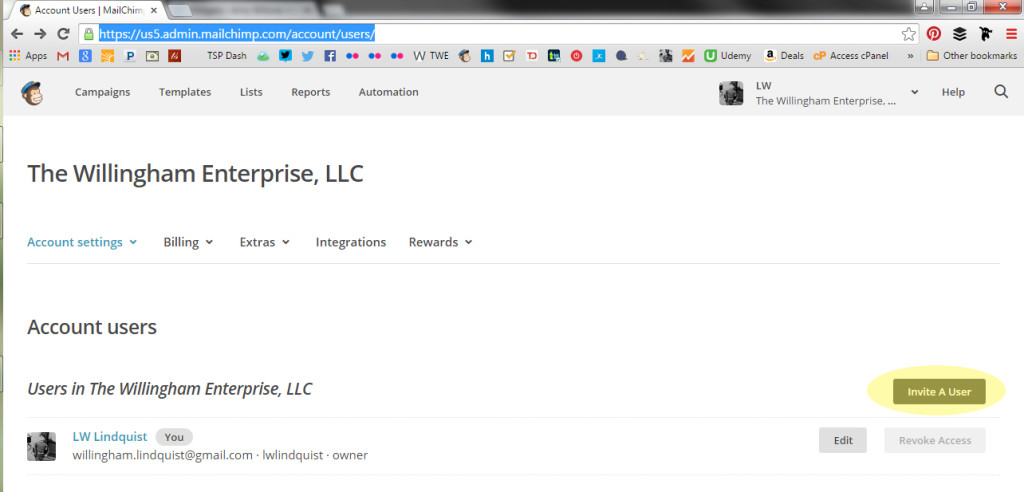 5. Fill in the email address of the person you wish to add to your account and specify the level of privileges you wish for him to have. (If I sent you to these instructions to add me to your account so we could create your MailChimp lists, forms and templates, please add me as an Admin). You can add a message if you like, then click Send Invite.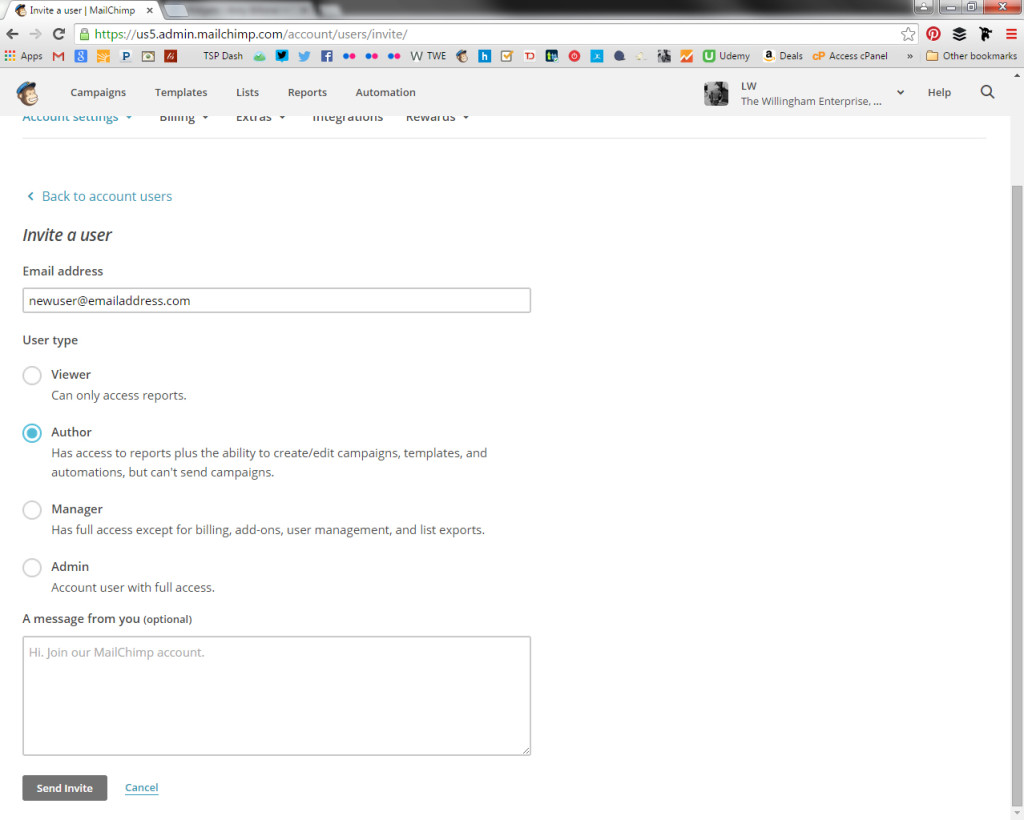 Your new user should receive an email very shortly and can access your account at the user level you specified.