So, one day, your web designer created a terrific new WordPress site for you. You've been going along happily enough creating sharing new content, enjoying your traffic, responding to comments. And then you wake up one morning and really wish you could add a new item to your menu. You're afraid you'll do it wrong and bring down the whole site, but you don't want to have to ask your web person for something that seems like it should be easy enough to do on your own.
Good news. It is simple enough to do on your own. And odds are good you won't bring down the whole site by tinkering with your menus. But to be on the safe side, how about we lay it out nice and simple for you? WordPress allows you to very easily add menu items from your Pages, your Categories, or a custom link.
How to Add Items to a WordPress Menu
1. From the WordPress dashboard, choose Appearance, then Menus.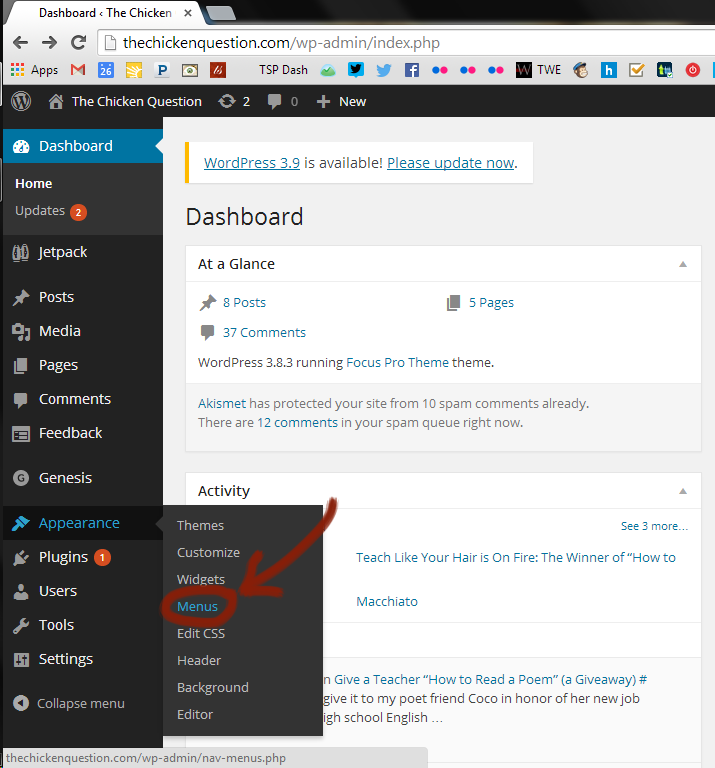 2. On the Edit Menus tab, choose the menu you wish to edit from the drop-down and click Select. (Assuming you have more than one menu to choose from.)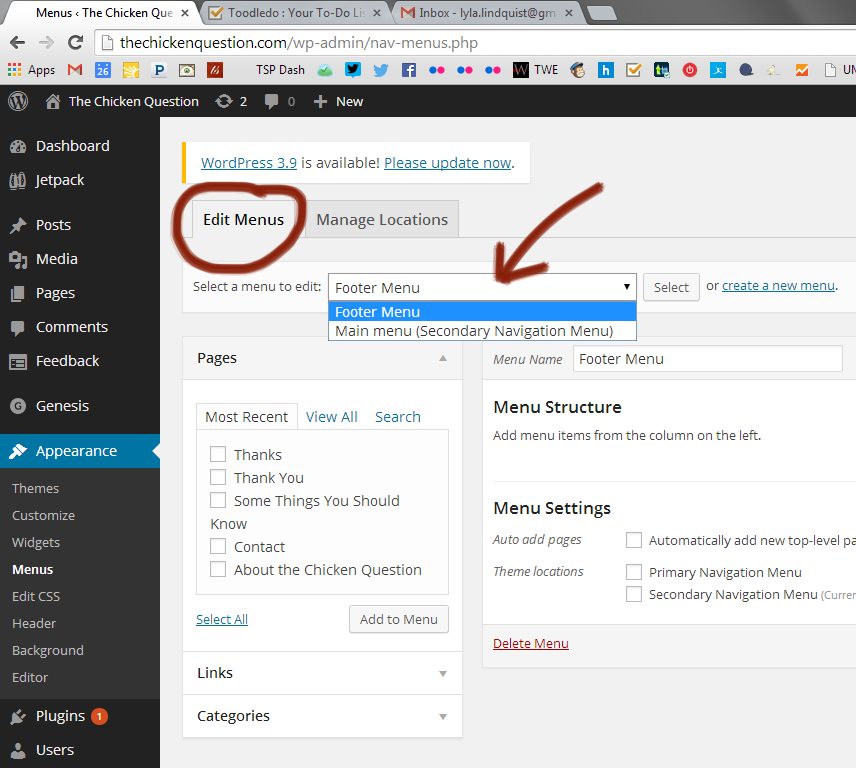 3. Open the Pages section on the left and check off any Pages you wish to add to your menu. Click Add to Menu.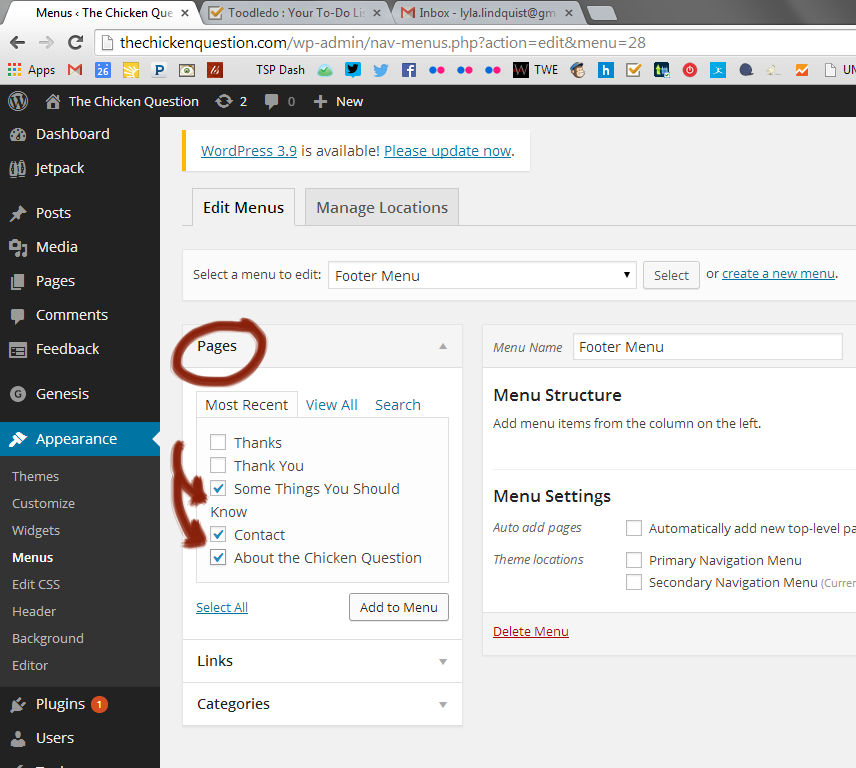 4. You may want to link to something other than Categories or Pages on your site–perhaps to a specific post on your site, or to a page on another site. You would add a Custom Link. Open the Links section. In the URL field, enter the complete URL you wish to link to. In the Link Text field, enter the text you would like to have appear in the menu.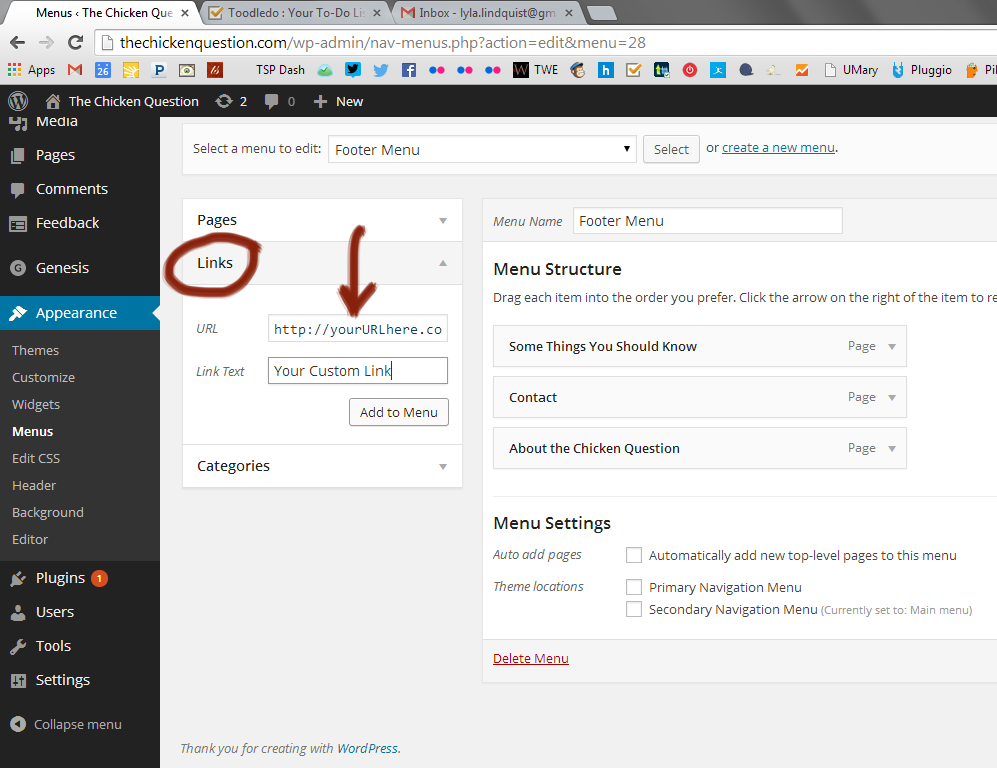 5. To add a link to a particular Category to your menu, open the Category section and check off the categories you wish to appear. Click Add to Menu.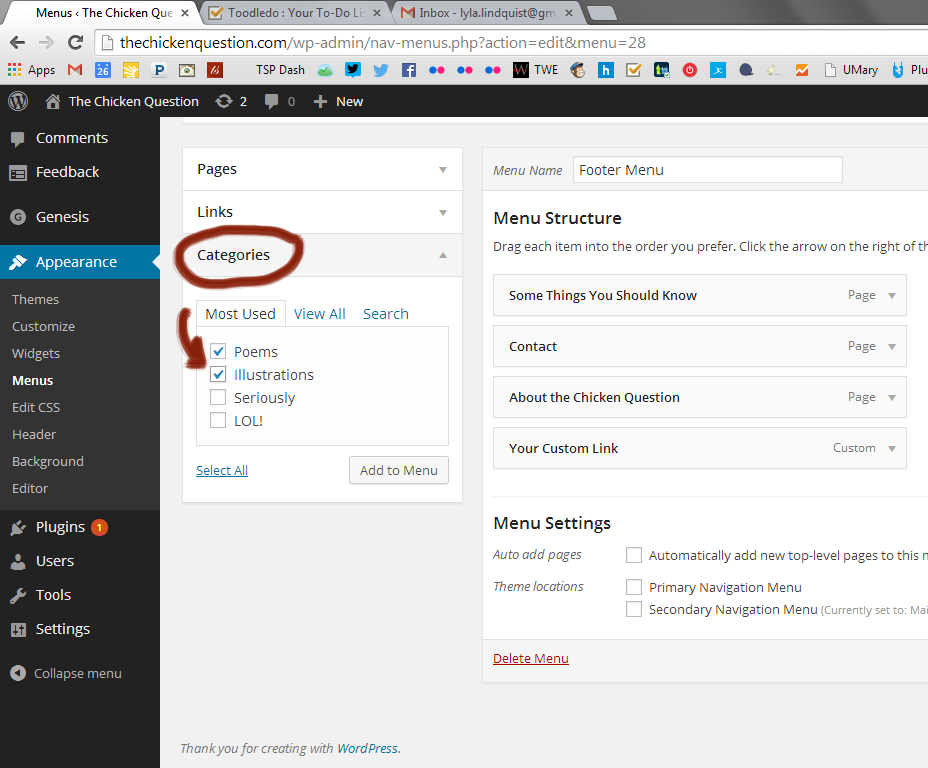 6. Drag menu items with your mouse to reorder them. Indent one item under another to create menu subitems.
When you add menu items, keep in mind the available space. You may need to edit the text of the new or existing menu items, or delete existing items if you don't want your menu to drop to a second line.
Questions about how to add items to your WordPress menu? Let me know in the comments, or send me an email with other questions about getting the most from your WordPress site.