For the second time in a couple of months, I had an intelligent, Internet-savvy blogger come to me today after receiving a notice from Amazon that their affiliate link would be suspended because they hadn't referred any sales in some specified period. In both cases, the blogger thought she was linking via her affiliate account, but it turned out she was using standard links instead of affiliate links with the code that tells Amazon's robots who gets credit for any commissions. For anyone else who might miss this crucial difference, let's talk about how to add Amazon Affiliate links to WordPress posts.
***
So, you've decided you want to monetize your website by using Amazon Affiliate links to earn a commission off sales you refer to Amazon. Or, you didn't really think of it as something so formal as "monetizing," but figured that since you do from time to time talk about books (or other products) that are listed at Amazon, you might as well have an affiliate account and maybe make a enough nickels and dimes to rub together and pay for a month or two of your website hosting.
I'm not here to persuade you one way or the other about whether to participate. Rather, this tutorial assumes you've already decided to use affiliate links, that you've applied and been approved for an account at Amazon, and that you have read the terms and conditions for participating in the program.
One of those terms requires that you post a notice on your site that discloses your participation in the program and that you may earn a commission off purchases. You can find that under Item 10 of Amazon's Associates Program Operating Agreement. There are also possible Federal and/or state regulations that require such a disclosure. I'm neither an Amazon expert nor an attorney, so I will stop at having told you that such requirements exist, and leave to you to ensure you are in compliance (or consult a real expert if needed). You could also consult this helpful article from Amy Andrews on the subject, How to Disclose Affiliate Links.
Okay. Operational and legal requirements aside, what you really want to know is:
How to create Amazon Affiliates links in WordPress posts. Here we go.
1. Log in to your Amazon Affiliates account at affiliate-program.amazon.com.
2. Enter the product you want to link in the "Search for Product" search box.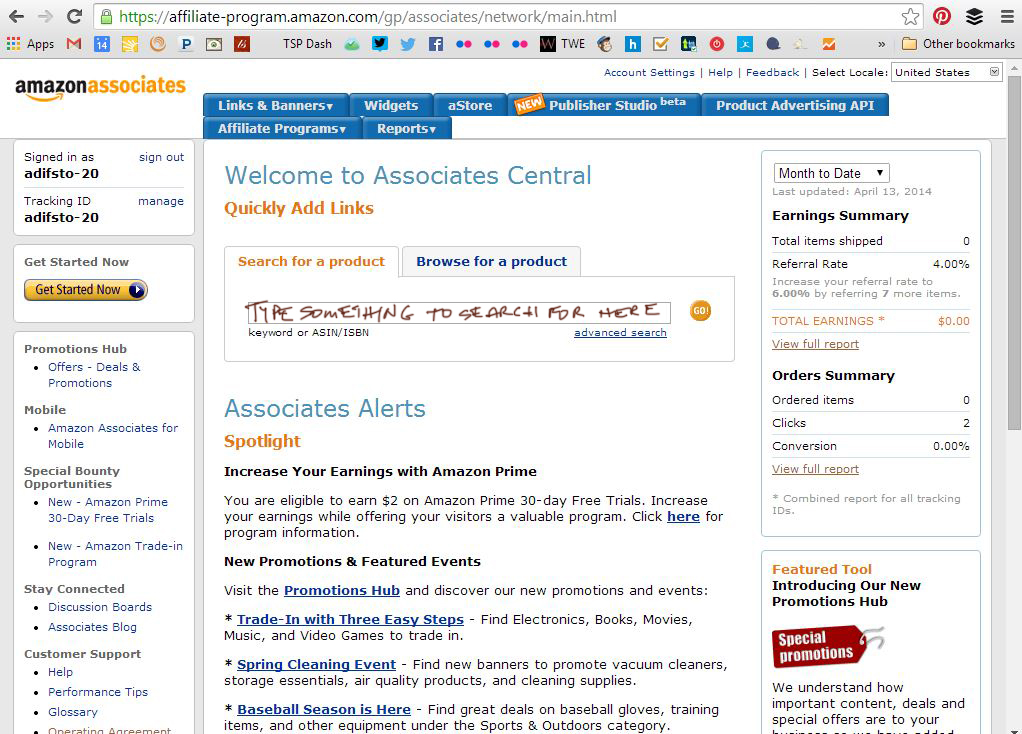 3a. Locate your product on the results page and click "Get Link," the yellow button to the right.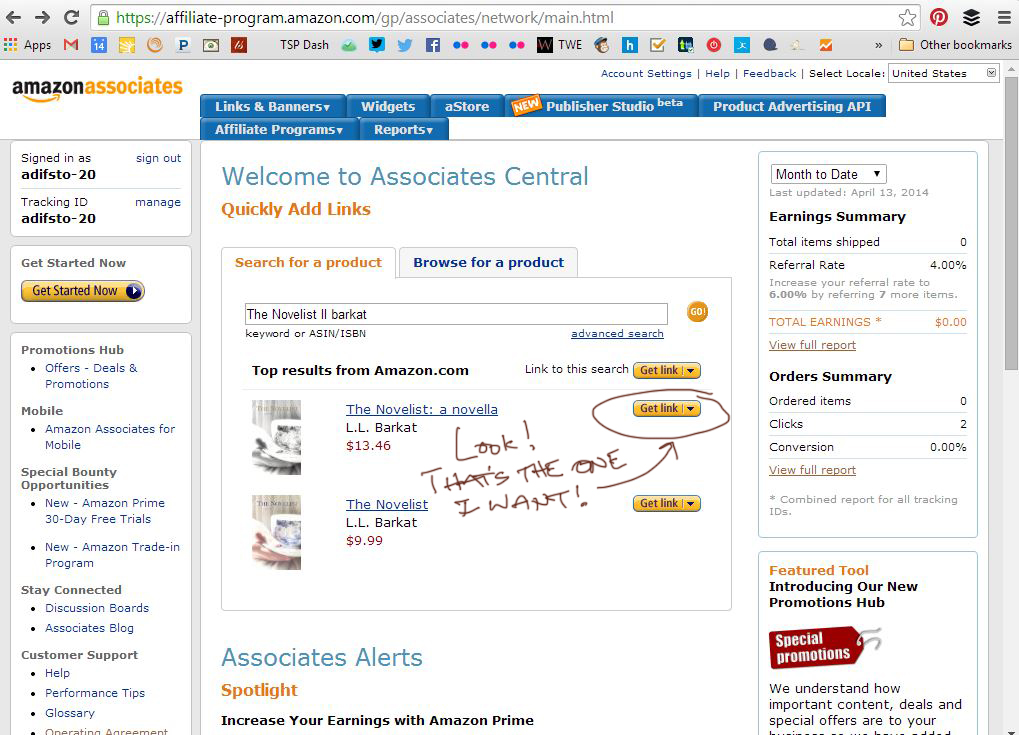 3b. Or, you may also click through to the product and choose "Get Link" from the menu bar at the top.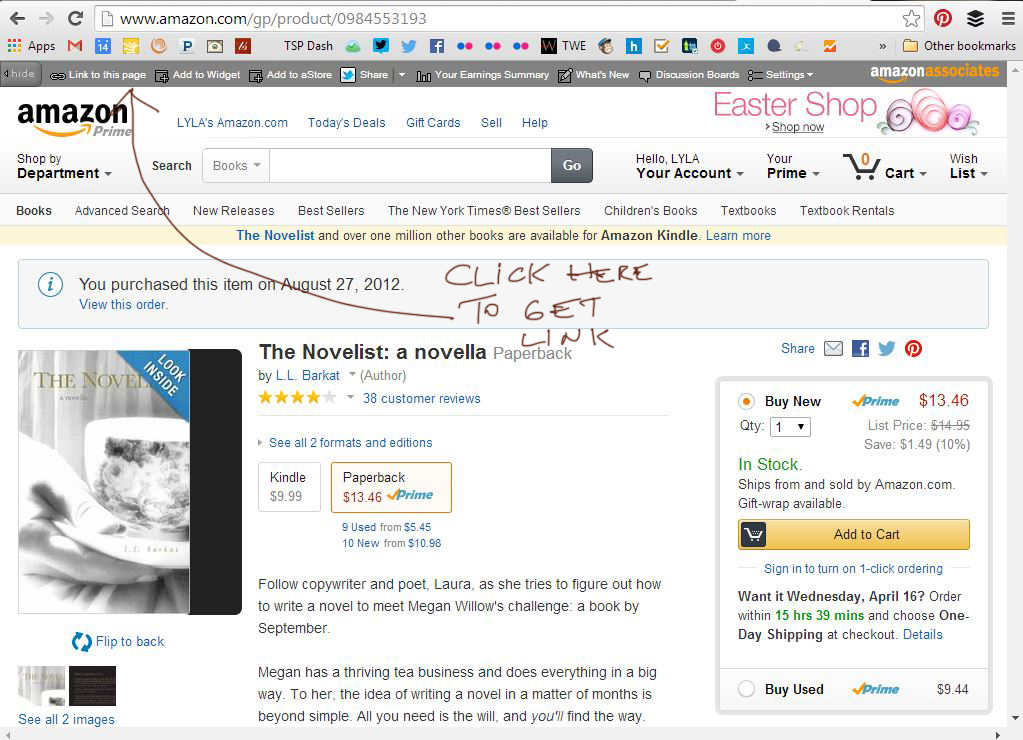 4. You have four possible ways to paste the product link or image into your post.
4.a. To get the link and manually add it to the text in your WordPress post, highlight only the link itself, from the "http://" through your affiliate code, which generally ends with "=20." In your WordPress editor, add the link to your text in the usual manner.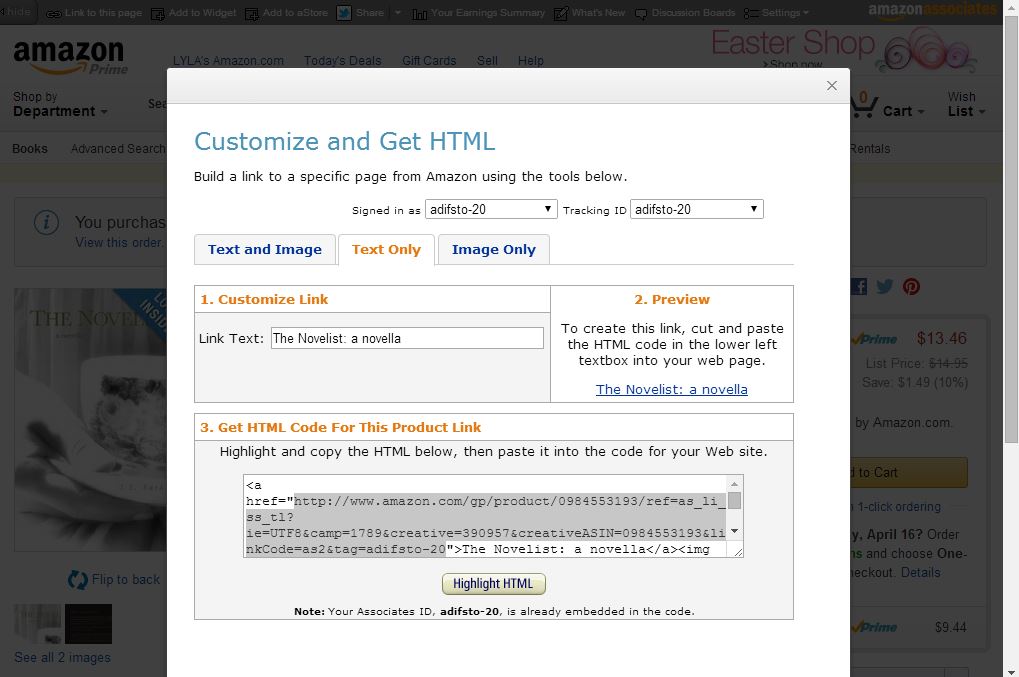 4b. To get the entire HTML code for the product link, including the linked text, update "Link Text" with the text you wish to link in your post, then click "Highlight HTML" and then Ctrl-C to copy the highlighted text. Paste this into your WordPress editor on the HTML tab.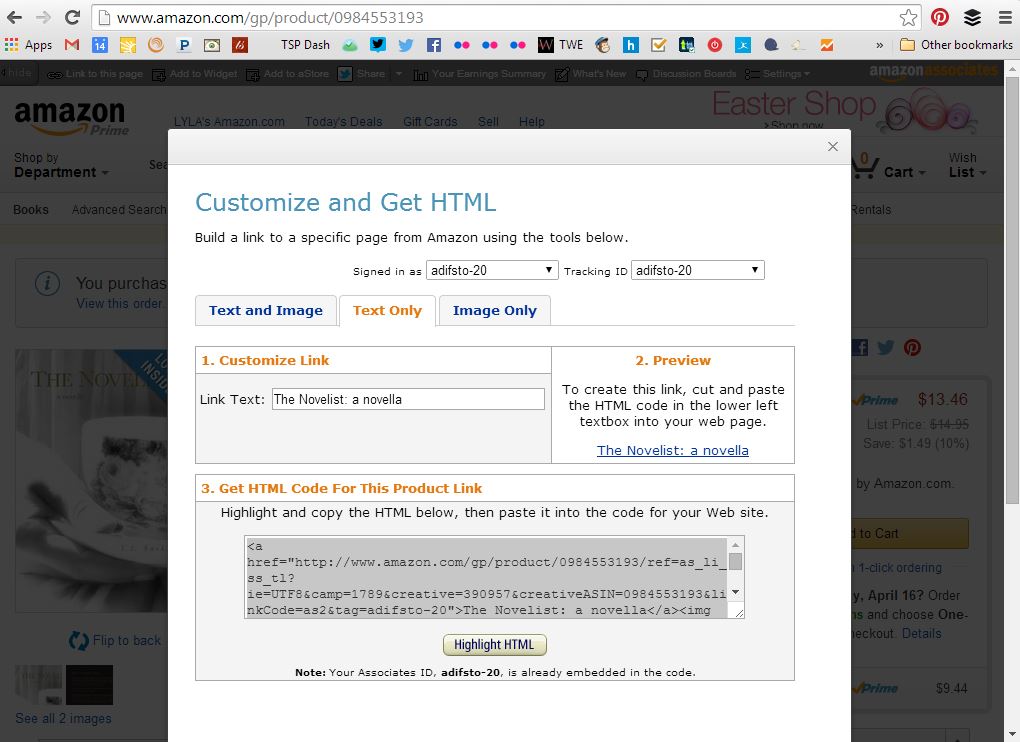 4c. You may wish to display an image (the book cover, for instance) rather than a text link. Click the "Image Only" tab, choose the image size, and click "Highlight HTML." Use Ctrl-C to copy the code, then paste it where you wish for the image to appear in your WordPress editor on the HTML tab.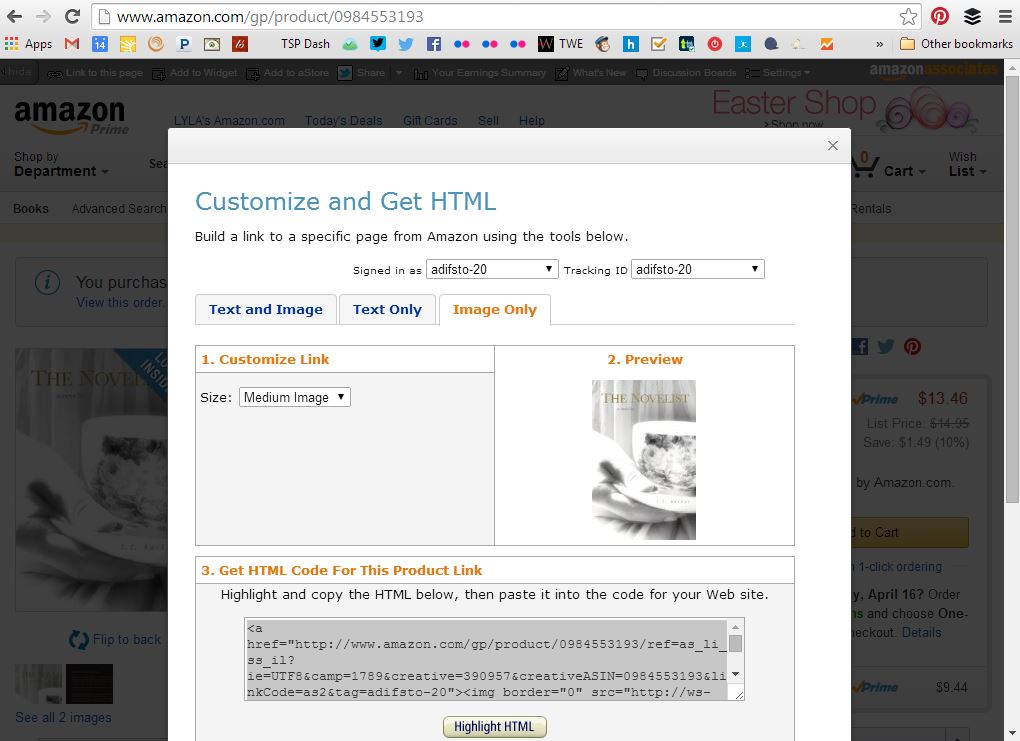 4d. Finally, you may wish to feature both text and an image together. Choose the Text and Image tab, edit the link colors as desired and click the "Highlight HTML" button and paste the code into your WordPress HTML editor.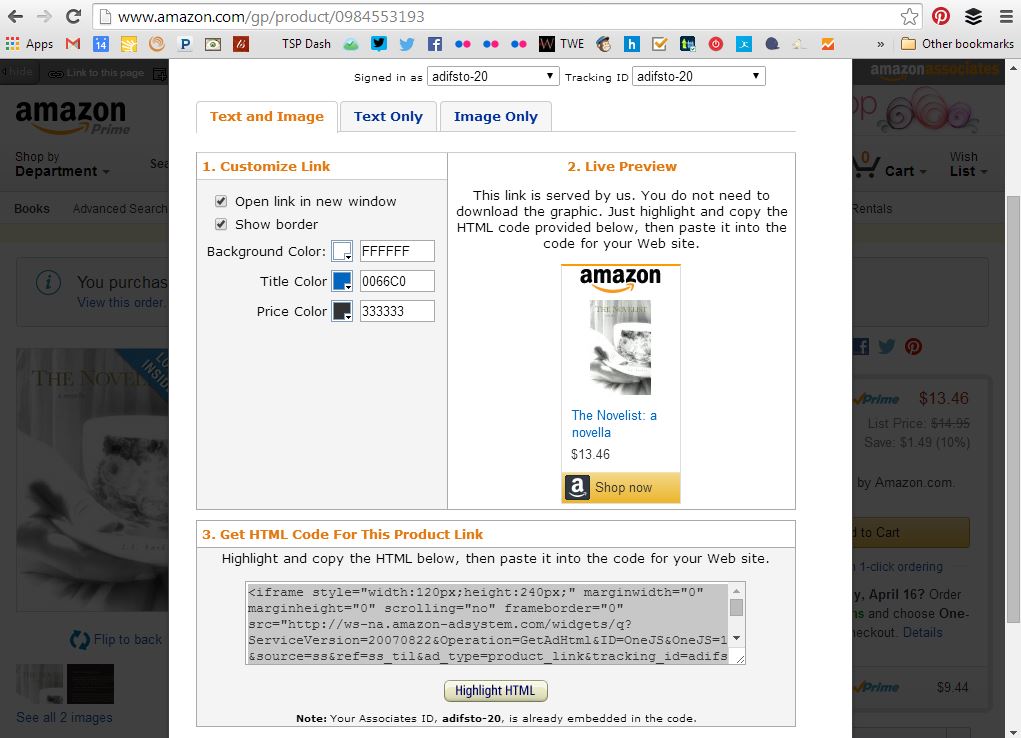 You may also build Amazon "widgets" to display multiple products which you can feature on a post, a page or in your website sidebar or footer widgets. We'll tackle that one another day.