It's probably no secret that I'm more than a little proud of the work we're doing at Tweetspeak with the Take Your Poet to Work Day event coming up on Wednesday. We put out an infographic this morning with 6 easy steps to celebrate the day, no matter where or when you work. My favorite piece might be this section right here: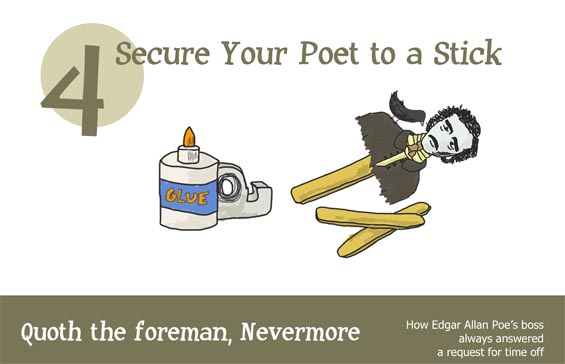 I'd sure love it if you clicked through to see the whole Take Your Poet to Work infographic — and played along with us on Wednesday.
And if you do play along, be sure to post photos. We can't wait to see your poet at work.